Vietnam visa extension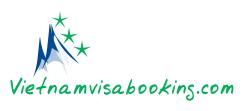 Vietnam visa extension
Due to limitations of the Immigration Department three months for a maximum time of entry, the need to extend or renew visas for those who want to stay longer with the reasons for visiting relatives, traveling, or business. Generally, it is relatively easy to extend the visa for your longer stay in Vietnam at present through a travel agency.
Renewal
You will be issued the new stamp on your passport with the new durations on its but it is not exceed 3 months by now and it takes 07 - 10 working days to process. With your visa renewed, you can re-enter and exit Vietnam for multiple time.
Extension
Your length of staying in Vietnam will be extended up to 3 months and you could not re-enter Vietnam with this visa extension even it has not been expired yet. Visa extension may takes 07 - 10 working days to process.

For this second extension you will be asked to show an air ticket dated after the expiry of your visa.

In order to extend your visa, you are pleased to follow some steps:
1. Submit your scanned original passport containing your newest Vietnam visa to vietnamvisabooking@gmail.com
2. Received the guidance on the necessary documents delivery as well as processing fee for your specific case of visa extension.
3. Wait for 7 - 10 working days at the maximum to get your passport returned with new visa stamped.
FAQs
Related visa news
Full services
No passport required
No photo required
Online payment method
Time and money savings
Free consulate
Low cost guarantee
No embassy chase down
Contact sales at
+ 84-912-685-141
(8AM – 16.00 PM, GMT +7)