Contact us, Vietnam visa booking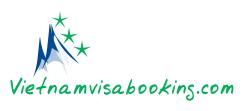 Contact us
1. CALL US
Hotline: +84-912-685-141 (or 0912 685 141 in Vietnam, GMT+7)
Office hours: 8.00 AM to 18.00 PM (Monday to Friday)
2. Check out the FAQs
Please read our Frequently Asked Questions (FAQ) page to find more details about Visa on arrival. Here are the most common questions:
a. What is "Visa on arrival"?
b. Is "visa on arrival" legitimate?
c. What is "approval letter"?
d. How can I make payment?

3. Online inquiry
You may also drop us an email to one of the following addresses or just submit an online inquiry through our contact form. We will reply back to you by email within one hour during working hours.
4. Live support
Please click here or the icon below to chat with one of our visa consultants.
5. How to contact a customer representative
If your question isn't answered here, contact Customer Support.
6. Office address
101 Lang Ha, Dong Da, Hanoi
7. Office map
Contact sales at
+ 84-912-685-141
(8AM – 16.00 PM, GMT +7)