Vietnam visa à l'arrivée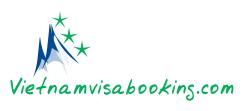 You are here:
Home
>
Live Support
Live Support
Dear Valued Customer,

Welcome to our live support. We are providing this service in order to streamline our support system and to provide you with a quick and easy way to get answers to your Vietnam visa questions. We would like to make it clear that when we say basic, we mean simple questions that can be found in our Information Center as well as Frequently Asked Questions.
Sincerely,
Alexandra Zhoumin
Director of Vietnam visa booking online
Need help? Customer care consultants are standing by. Call us: +84-912-685-141.
You can also email to
vietnamvisabooking@yahoo.com
and
Our Customer Support
will reply within 2 hours during office hours and within 24 hours outside of office hours.
Full services
No passport required
No photo required
Online payment method
Time and money savings
Free consulate
Low cost guarantee
No embassy chase down
Contact sales at
+ 84-912-685-141
(8AM – 16.00 PM, GMT +7)