Vietnam visa code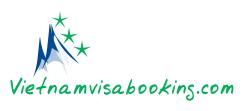 Vietnam visa code
There are two ways you can get the visa code.
Firstly, you can apply Visa directly at the Vietnam embassy or Consulates in the country you are living or staying in. The stamping fees for getting the Vietnam visa code do vary depending upon the country (normally, upward $20/pax).
Secondly, by using our service, you can get your Vietnam visa entry conveniently. We will help you to apply visa code through the Vietnam Immigration Office then, they will send your visa approval code directly to The Vietnam Embassy or Vietnam Consulate in the country you are living or staying in where you just bring your passport to receive the visa to entry to Vietnam. The service fee will be online paid us to progress the approval code. The stamping fee will be paid at the Embassy directly to get your stamp! This fee will be different in each country.

FAQs
Related visa news
Full services
No passport required
No photo required
Online payment method
Time and money savings
Free consulate
Low cost guarantee
No embassy chase down
Contact sales at
+ 84-912-685-141
(8AM – 16.00 PM, GMT +7)